About Me
Hello, I'm British and I am really into fashion. Especially messing around with styles and adding an individual edge to it. So this is for all the girls who want/need inspiration on what to wear in the morning because you have too many clothes!
So woth London 2012 and me being a proud Brit I feel so inspired and motivated to take up a sport. I'd love Archery and I already have started doing basic yoga but I feel as though I should be doing more for my body.
I eat so much crappy food and I mean, while I'm one of those people who can just eat whatever (apart from any meat/fish sources as I'm a vegetarian). I don't think it does me any good. I feel as though I'm wasting my life and I am so underactive it's unbelievable yet, at the same time I am so scared to join a club in case of beong judged or 'the odd one out'. Money is another issue as I'm not rolling in cash and everywhere is expensive to join. A downside to exercising at home is the lack of social wellbeing you get from it. I also tend to do my yoga and then eat greasy food or sit on the sofa. I'm fed up and find myself at a loose end…
& you want it to stay on for longer 


LIPCOTE  is the perfect solution. I've started using it and I love it, my bright red GOSH lipstick stays on for most of the time I'm out, they don't test on animals and use vegetarian ingredients is a bonus. You get 100 uses out of a 7ml bottle and it's about £3.70 in Superdrug. One of the best investments ever.
Finish your daily look with a bright colour as they're very in and also,

A hint of red will make your participation of TEAM GB for the Olympics. However if you're not supporting team GB then red is still an in colour of lippy this season so get yours now :)
Okay so I know jeans like this: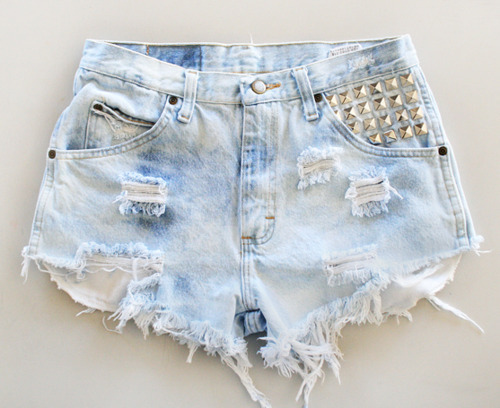 are really, REALLYin fashion right now but with a few cheap items, you can totally create your own. The amazing thing about this is that you can customise the rips, the frey at the bottom, holes, length and colour!
(Also if they go wrong you haven't spent a bomb and you can make so many pairs for the price you'd pay of one pair in a high street store)
All you'll need is:
A pair of old (or charity shop) jeans 
A cheese grater, preferably a mini one like:
A pair of scissors
A sewing needle and white or blue thread (shade will depend)
 If you are changing the colour: you will require bleach and some latex gloves to protect your hands.*

*PLEASE TAKE CARE WITH SAFETY WHEN CUSTOMISING JEANS.
Firstly put the jeans on and mark your preferred length with chalk as this with help when cutting, ensure both legs are the same length.
Take the jeans off so you do not injure yourself when cutting.
ALTERNATIVELY: Fold one leg of the jeans over the other Aligning them as accurately as possible and then cut a few times to mark the length so both legs are the same.
Start cutting the jeans either both legs together or separately (if you're aiming for a workout do both together, it requires lots of muscle haha!) 
When you have cut both legs, try the shorts on to ensure you are happy with length and alignment of both legs.
Start customising. This can be done in a mixture of ways:
Method one: Cut a section of the denim out with scissors and create holes. With the needle and thread you can then (if you wish) loosely or tightly re-sew the hole.
Method two: With the cheese grater and the smallest grating end, start 'stressing' the jeans. When they start to become looser it should then split with bits of light thread. DO NOT OVER-STRESS THEM IF YOU DON'T WANT HOLES!!
Method three: Stress the ends of the jeans to get material dangling and the ends to frey a lot.
Method four: With a bucket or washing up bowl type: Mix 1 part bleach to 3 parts water (USE GLOVES). With excess water, wet the jeans. You can add the bleach with a sponge, toothbrush, spray bottle or just dunk them in the solution. Concentrate on an area at a time. After the bleach has developed, wash the jeans in cold water and wash them (ALONE), hand washing them is easier.*    
*KEEP GLOVES ON AT ALL TIMES OF HANDLING BLEACH. Test the method with the legs that were cut off of the jeans before if you are nervous or curious as to how they will turn out.

There you have it, a pair of shorts that will look like they cost a bomb!

:)